A formal, officially-recognised assessment, with optional accompanying report, to diagnose dyslexia in adults, particularly those who are struggling in the workplace.
Benefits
Get a full diagnostic assessment for you or your employee and find out if they are entitled to special allowances in the workplace.
Comprehensive
Hassle-free (and pain-free!)
Tailored to the specifics of the workplace
Are you an employer?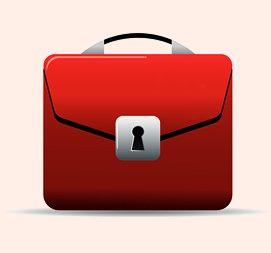 Holly works with many employers, providing vital support that can enable their dyslexic employees to work more effectively and efficiently.
Are you an adult and suspect you have dyslexia?
Finding out if your difficulties are due to dyslexia can be a life-changing opportunity to understand yourself – your strengths, your weaknesses – and unlock new ways to work smarter and achieve more.
What the assessment involves
The Dyslexia Assessment involves a wide range of testing, carried out over two half-day sessions.
The testing includes an underlying ability test, reading tests, spelling tests, rapid naming tests, phonological processing tests, short-term and working memory tests, as a minimum. All of this helps to build up a clear picture of the employee's strengths and weaknesses.
On the day, you will receive immediate and extensive verbal feedback from Holly.
Accompanying report – optional
Shortly after the assessment, Holly can deliver an extremely detailed written report, along with tailored recommendations for workplace support.
If the assessment does not find you/your employee to be dyslexic, there is no need for a report and no charge for it.
Location
The assessment is typically carried out in the workplace. Alternatively, it can be carried out in your home, or at Holly's Kenilworth residence.
Holly operates across Warwickshire and the Midlands, primarily south of Birmingham, including Coventry, Warwick, Leamington Spa, Rugby, Stratford, Solihull, and Redditch.
In certain circumstances, Holly is also able to travel further afield. Get in touch to find out if she is able to come to you.
Cost
Dyslexia Assessment: £499
(Optional) Full diagnostic report: £399
Need further guidance?
Following the Dyslexia Assessment, Holly can use the findings to create a tailored plan of action for the workplace. Find out more on the Further Guidance page.