A formal, officially-recognised assessment, with optional accompanying report, to diagnose dyslexia in children and teenagers under 16.
Benefits
Get a full diagnostic assessment for your child and find out if they are entitled to special allowances in exams and the classroom.
Comprehensive
Hassle-free (and pain-free!)
Diagnosis recognised by schools*
*Some schools will only accept the recommendations of dyslexia assessments they carry out themselves. A private dyslexia assessment of this type is identical and usually more in depth and there is no reason for the findings to be rejected. However, for peace of mind, you are advised to check with the school first.
What the assessment involves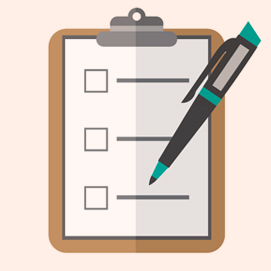 The Dyslexia Assessment involves a wide range of testing, carried out over the course of a day.
The testing includes an underlying ability test, reading tests, spelling tests, rapid naming tests, phonological processing tests, short-term and working memory tests, as a minimum. All of this helps to build up a clear picture of your child's strengths and weaknesses.
On the day, you'll receive immediate and extensive verbal feedback from Holly.
Accompanying report – optional
Shortly after the assessment, Holly can deliver an extremely detailed written report, along with tailored recommendations for learning support.
If the assessment shows your child is dyslexic, a written diagnostic report is crucial to prove they require special allowances in exams and the classroom.
If the assessment does not find your child to be dyslexic, but there is enough for exam considerations, then a shorter (non-diagnostic) report with recommendations may suffice.
Or, when there is no need for a report, there will be no charge for it. The decision is yours, informed by the extensive verbal feedback.
Location
The assessment can be carried out in your home, at Holly's Kenilworth residence, or wherever is convenient to you (e.g. at the child's school).
Holly operates across Warwickshire and the Midlands, primarily south of Birmingham, including Coventry, Warwick, Leamington Spa, Rugby, Stratford, Solihull, and Redditch.
In certain circumstances, Holly is also able to travel further afield. Get in touch to find out if she is able to come to you.
Cost
Dyslexia Assessment: £399
(Optional) Non-diagnostic report: £299, or Full diagnostic report: £399
Need further guidance or tutoring?
Following the Dyslexia Assessment, Holly's report will use the findings to create a tailored plan of action for your child, which could be taken to a specialist or non-specialist tutor.
If you have had a less-detailed report done elsewhere, or you feel the report is a bit dated, then you might be interested in either a tailored plan or else bespoke one-to-one tutoring sessions. Find out more on the Further Guidance page.