Standard dyslexia testing has its limits. These flexible add-ons allow you to really get to grips with the dyslexia diagnosis.
Learning 'Roadmap'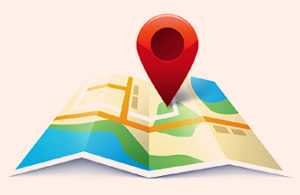 With many years' experience as a teacher and tutor, Holly is able to offer practical and easy-to-understand advice on how best to help your child.
Following the tests of an Initial Dyslexia Screening, Holly can use the findings to create a tailored plan of action for your child's learning. This will give you a sense of what you can do to help your child, which areas of their learning need particular focus, and which specialists could be of assistance.
A Learning Roadmap can be developed as an add-on following an Initial Dyslexia Screening or In-Depth Dyslexia Assessment.
If you have a dyslexia report by another assessor, Holly may also be able to produce a Learning Roadmap for you. This includes a visit by Holly so that she can get to know your child's strengths and weaknesses.
Specialised testing
Additional tests can be added onto any of the packages to get even more detailed recommendations in a particular area.
Holly offers specialised testing around the following areas: maths, spelling, reading, writing visual distortion (words that move on the page), phonological processing (hearing difficulties), motor coordination, and exam arrangements.
Telephone consultation
In the weeks and months following a dyslexia assessment, many people find they have additional questions and concerns, or need guidance on how they can best help themselves (or their child).
Holly is available for telephone consultations at a rate of £99 for up to 2 hours (payable in advance).
Face-to-face consultation
If you'd prefer to talk in person, Holly can meet with you (and your child) at Holly's Kenilworth residence.
Holly charges £149 for a visit of up to 2 hours (payable in advance).
Save