Standard dyslexia testing has its limits. These flexible add-ons allow you to really get to grips with the dyslexia diagnosis.
One-to-one tutoring – £30–60
Holly has a limited number of tutoring slots available. She provides personalised tutoring to adults and children aged 3-18 in Kenilworth, Warwick, Leamington Spa, Coventry, Rugby, Stratford and the surrounding area.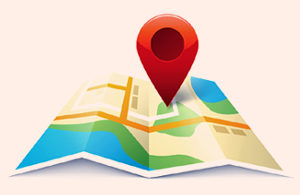 Tutoring sessions take place at Holly's Kenilworth home, which has plenty of room and a warm atmosphere (with gentle pets for your child to cuddle).
Weekly or fortnightly half-hour term-time sessions are only £30 for a half-hour or £50 for an hour.
Unlike sessions from many other tutors, these tutoring sessions are completely tailored to your child's exact needs, interests and learning style, so children tend to make very rapid progress. There is brief verbal feedback during each session, and you are welcome to bring worries, requests and questions.
Holiday sessions are also available, if you want to give your child a boost when they are freshest and have the brain space to make real progress.
School tutoring from Holly may be available at your child's school for £60, which includes travel time and petrol.
Learning 'Roadmap'– £299–499
With many years' experience as a teacher and tutor, Holly is able to offer practical and easy-to-understand advice on how best to help your child.
This is ideal if you have an old report from Holly and would like to know what progress your child has made, and receive an updated tailored plan of action for your child's learning. This will give you a sense of what you can do to help your child, which areas of their learning need particular focus, and which specialists could be of assistance.
A Learning Roadmap costs £299, as an add-on following either an old Initial Dyslexia Screening or a Dyslexia Assessment (Under-16, 16+ or Workplace).
If you have a dyslexia report by another assessor, Holly can also produce a Learning Roadmap for you, at a cost of £499. This includes a visit by Holly, so she can re-assess some aspects and get to know your child's strengths and weaknesses.
Telephone consultation – £149
In the weeks and months following a dyslexia assessment, many people find they have additional questions and concerns, or need guidance on how they can best help themselves (or their child).
Holly is available for telephone consultations at a rate of £149 for up to 2 hours (payable in advance).
Face-to-face consultation – £299
If you'd prefer to talk in person, Holly can meet with you (and your child) at your home, at Holly's Kenilworth residence, or wherever is convenient for you.
Holly charges £299 for a visit of up to 2 hours (payable in advance).